We are a small business, established January 2015 and are located in beautiful Whidbey Island, Washington. We craft human-grade, oven baked treats with limited ingredients and offer a variety of hormone free natural chews from grass-fed, free-range beef, buffalo, and elk. Everything in our shop is made here in the USA, and we use as many US sourced ingredients and materials as are available.
I do this for the Dogs. Dogs with sensitive stomachs, allergy issues, and those with 'selective' palates (like mine). I love answering customer questions and concerns. I am not above long email threads to help a concerned pet parent find some peace of mind (a good/proper treat, better food, pet soap, treatment advice - to the best of my ability) whether the product comes from my shop or not! Our site is full of information. Read some of our blog posts, read our 'Ingredient Talk' page... We're not all about making that sale. We care. We want your opinions, your knowledge, your questions too. Share.
We love baking for dogs. This is the fun part! Even more fun? Baking for dogs with my kids. Coming up with recipes, trying out new ingredients and waiting for the results, taking notes, freshening up on and learning some new chemistry, throwing away entire batches (yup) and starting over from scratch. The reward is the look on the fur-kids faces when they get the treat they've been hanging around all day long to try, and they absolutely love it. We don't bake the final treats in our home, once we test a recipe out and like it, we take it to a commercial kitchen for large batch baking. We strongly believe that every Dog deserves a TREAT. This word to us goes beyond the scope of a simple 'dog cookie'. We believe every Dog deserves to be TREATed with respect and dignity, cared for, should be loved as they LOVE. This is why we proudly support and donate a portion of our proceeds to the Animal Hope & Wellness Foundation, WAIF, and other local animal rescue shelters as needed. You can always visit our website and go to our TREAT link to learn more about our donations to these programs to learn more about what we are doing for fur-friends in need. We hope you visit our site, browse around, treat your fur-kid to a yummy goodie or buy a gift for a fur-friend. We would love for you to stay in touch and sign up for our news letter! We periodically send out deals with our news. like us on Facebook or follow on Instagram. If you like rewards, Join our Doodler's rewards program. You'll earn points for actions and every $1 spent, which are then redeemable for goodies. We THANK YOU, for supporting small businesses. For the love of dog. After all, what kind of life would it be without a special fur person to keep us smiling.
-Maira
Press coverage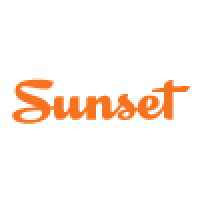 "Plus, founder Maira Grove only works with free-range and grass-fed cattle ranchers."
Sunset Magazine
"Who wants to eat animal 'by-products'? And what is that anyway? Wood cellulose anyone? Yes. Really. Smell that and try it; no thank you."
Boomer Pet Magazine
Testimonials
★ ★ ★ ★ ★
"Excellent EVERYTHING! Maira is amazingly supportive and all about the dogs! Her products and ingredients are top notch and the love in all she does shines through. Every detail is never overlooked and presentation is A+ too! Quality, quantity AND cute = Pamperdoodle."
★ ★ ★ ★ ★
" One of the few treats my dogs will eat"
★ ★ ★ ★ ★
"Toby and Cooper are two happy dogs, as their package just arrived from Pamperdoodle. These are the best dogs treats on the market. I even had a little nibble of the Granola Bark myself. Thank you for the prompt delivery and the wonderful treats."